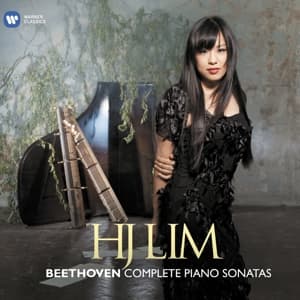 Drager: CD (Aantal 8)
Levertijd: 3 a 5 werkdagen
Herkomst: NL
Releasedatum: 18-05-2012
Item-nr: 2936796
EAN: 5099946495228
Disc 1
Disc 3
Disc 5
Disc 7
Disc 2
Disc 4
Disc 6
Disc 8
RECENSIE

Beethoven: Piano Sonatas Nos. 1-32 (Complete)

François-Frédéric Guy (piano)

This set brings together Beethoven's complete piano sonatas, recorded live by François-Frédéric Guy during the concerts he gave at the Arsenal in Metz, France. It bears witness to François-Frédéric Guy's impressive maturity in face of a monumental cycle, his generosity and great musical integrity. He sheds fascinating light on this cycle, of course recorded many times but here approached with an élan and spontaneity unique to concerts.

As a bonus in this set: the video recording made during a concert given at the Opéra Garnier in Monaco on 20 June 2013 with the Pastorale, Moonlight and Hammerklavier Sonatas.
| | |
| --- | --- |
| Recensent | : Redactie |
| Datum | : 11-04-2013 |
| verschenen in Platomania | : 303 |
| Waardering | : 7.5 |
CD/DVD gratis verzending vanaf € 25,-
Vinyl gratis verzending vanaf € 50,-
Geen verzendkosten: