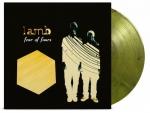 Drager: LP (Aantal 2)
Levertijd: Op werkdagen voor 16:00 besteld, morgen in huis
Herkomst: NL
Releasedatum: 2-10-2015
Item-nr: 3444967
EAN: 0600753587850
RECENSIE
While their self-titled debut [MOVLP854] was revolutionary in fusing singer/songwriter vocals and Drum 'n' Bass, Lamb's second album sets the bar much higher. As on the band's debut, Andy Barlow proves he's one of the most capable and inventive producers in the electronic community.
The title of this English Electro-Pop duo's second album refers to programmer Andy Barlow and singer Louise Rhodes' dislike of Electronica's hallmark: a metronomic, foursquare beat. Accordingly, Lamb craft their music quirkily, freighting it with more nuance, musical and emotional, than most techno has.
Barlow also sounds inspired by the fiery side of Bop as well as more muted chamber music, from the dexterous synthetic bass and intricate drum programs on "Little Things" to the restrained beats and orchestral tug of "All in Your Hands" and "Bonfire."
The fourth track is not included on the album's track listing. It is a single struck chord which effectively ends the song "B Line" preceding it. This deliberate omission is a nod to the album's title, whose sentiment is revealed in a deeper level throughout the album: unusual time signatures.
180 gram audiophile vinyl
Gatefold sleeve / insert
First pressing of 1000 numbered copies on yellow/black mixed vinyl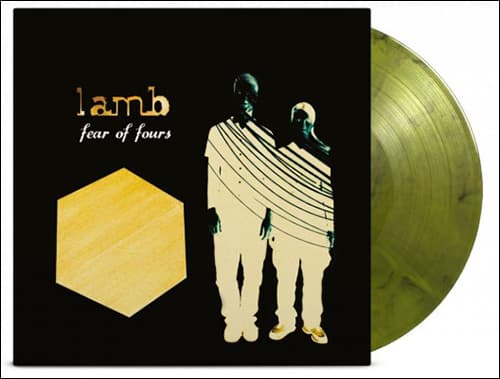 | | |
| --- | --- |
| Recensent | : Redactie |
| Datum | : 10-02-2015 |
| Waardering | : 7.5 |
CD/DVD gratis verzending vanaf € 25,-
Vinyl gratis verzending vanaf € 50,-
Geen verzendkosten: