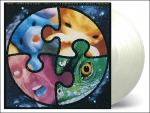 Drager: LP (Aantal 1)
Levertijd: Op werkdagen voor 16:00 besteld, morgen in huis
Herkomst: NL
Releasedatum: 4-11-2016
Item-nr: 3614729
EAN: 8719262001657
Comeback
(Thru) The Gates Of The Big Fruit
Life 'n Perspectives I
Mr. Ezway
Thru The Eyes Of Jason
Routine
Life 'n Perspectives Ii
Son Of The Culture Clash
Careless
Grand Black Citizen
Life 'n Perspectives Iii
Harvey Quinnt
Duck Ska
Life 'n Perspectives Iv (Derick & Brian's Song)
For The Plasters
Wino The Medicineman
Bureaucrat Of Flaccostreet
RECENSIE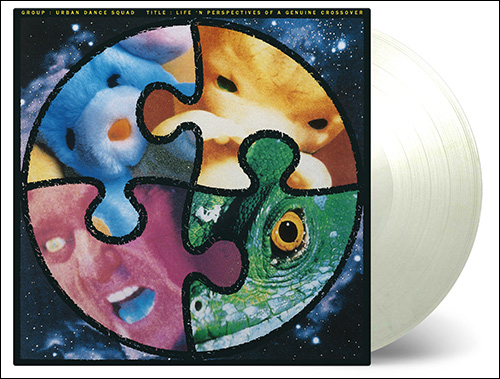 • 180 GRAM AUDIOPHILE VINYL
• GATEFOLD SLEEVE / INSERT
• 25TH ANNIVERSARY EDITION /
REMASTERED AUDIO
• COMPLETE ALBUM AVAILABLE ON
VINYL FOR THE FIRST TIME
• FIRST PRESSING OF 1.000 NUMBERED COPIES ON
TRANSPARENT VINYL
Life 'n Perspectives of a Genuine Crossover is the second album by Dutch band Urban Dance Squad. The album showcases an even more diverse mix of music genres than their debut album. Genres include hard rock, hip-hop, funk, blues, ska, Caribbean music and Indian flavours.
By the time the album was released, the band had already successfully toured throughout the globe, influencing the likes of Rage Against The Machine, Fishbone and Red Hot Chili Peppers. Even Kurt Cobain was a huge UDS fan in the early days.
The album features the hit singles "Routine" and "Grand Black Citizen". 2016 marks the 25th anniversary of Life 'n Perspectives. To celebrate this event, the complete album is now available on vinyl for the first time!
| | |
| --- | --- |
| Recensent | : Redactie |
| Datum | : 30-09-2016 |
| Waardering | : 7.5 |
CD/DVD gratis verzending vanaf € 25,-
Vinyl gratis verzending vanaf € 50,-
Geen verzendkosten: