Dit artikel is vervallen en niet meer leverbaar.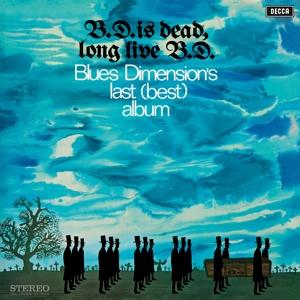 BLUES DIMENSION
B.D. IS DEAD, LONG.. -HQ-
Drager: LP (Aantal 1) Levertijd: Niet meer leverbaar
Herkomst: NL Releasedatum: 5-05-2017 Item-nr: 3687523 EAN: 0602547889720
Stay
Battle-Field Of Love
Ivory Tower Of Utopia
Supernation Powers
I Ain't Superstitious
Society's Child
B.d. Is Dead, Long Live B.d
Shapes Of Things
Cornflakes
Drift Into Space
RECENSIE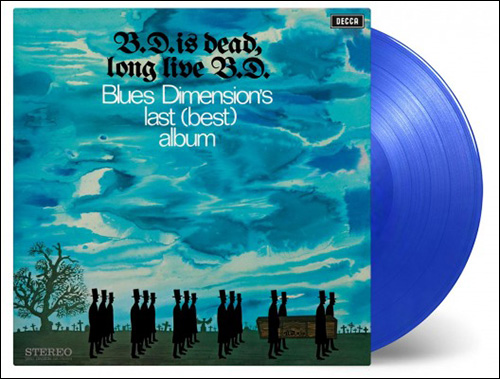 180 gram audiophile vinyl
Includes "I Ain't Superstitious", "Battle-Field Of Love" and "Stay"
Part of the Dutch Vinyl Masters
First pressing of 500 numbered copies on transparent blue vinyl

Blues Dimension were a late 60s Dutch band. It was one of the first Dutch bands playing blues and rhythm & blues with horns. They were also one of the few bands in the 60s that had a respectable three albums out. Fans of The Animals, The Yardbirds and early Procol Harum should enjoy this.
The band was active until 1969, when the group's breakup was announced in the title of their last and third album B.D. Is Dead, Long Live B.D. On this record Jaap van Eyck can be heard once again, it was also the only album recorded with drummer Herman van Boeyen.
| | |
| --- | --- |
| Recensent | : Redactie |
| Datum | : 4-04-2017 |
| Waardering | : 7.5 |
CD/DVD gratis verzending vanaf € 25,-
Vinyl gratis verzending vanaf € 50,-
Geen verzendkosten: