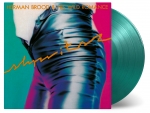 Drager: LP (Aantal 1)
Levertijd: Op werkdagen voor 16:00 besteld, morgen in huis
Herkomst: NL
Releasedatum: 25-05-2018
Item-nr: 3838372
EAN: 8719262007390
Saturday Night
Dope Sucks
One
Doin' It
Champagne (& Wine)
Back (In Y'r Love)
Hit
R & Roll Junkie
Never Enough
Pain
Get Lost
Hot-Talk
Prisoners
Doreen
Skid Row
RECENSIE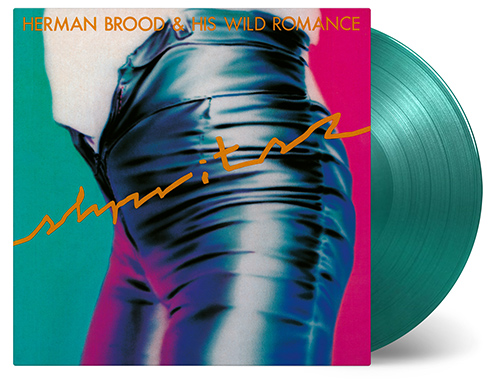 • 180 GRAM AUDIOPHILE VINYL
• INCLUDES 4 PAGE INSERT
• REMASTERED AUDIO
• INCLUDES THE HITS "SATURDAY NIGHT" & "R & ROLL JUNKIE"
• LIMITED 40TH ANNIVERSARY EDITION OF 750 INDIVIDUALLY NUMBERED COPIES ON TRANSPARENT GREEN VINYL
Shpritsz is the second studio album by the Dutch rock and roll group Herman Brood & His Wild Romance. The Dutch true rock 'n' roll star recorded the album during the most successful period of his career. On the album you'll find the hits "Saturday Night" and "R & Roll Junkie". Saturday Night entered the charts and became his most recognizable song, with a classic rock riff and some clean guitar parts. It's not the only strong and iconic song which got a place on the album. "Dope Sucks" is another up-tempo rocker, with a punk rock mood and rock 'n' roll swing. It isn't only the showman Brood who marked up the impact of the songs to a higher level, Dany Lademacher is a guitarist who knows how to fill in a song with guitar melodies. The talented musicians created one of the best albums from the Dutch lowlands.
"Sex, drugs and rock 'n' roll" was literally the way of living for Herman Brood, ending in his tragic dead in 2001.
The limited 40th anniversary edition of 750 individually numbered copies is pressed on transparent green vinyl.
| | |
| --- | --- |
| Recensent | : Redactie |
| Datum | : 19-04-2018 |
| Waardering | : 7.5 |
CD/DVD gratis verzending vanaf € 25,-
Vinyl gratis verzending vanaf € 50,-
Geen verzendkosten: