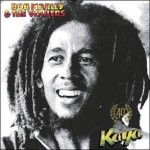 Drager: LP (Aantal 2)
Levertijd: verwacht op 24-08
Herkomst: NL
Releasedatum: 24-08-2018
Item-nr: 3863594
EAN: 0602567644125
RECENSIE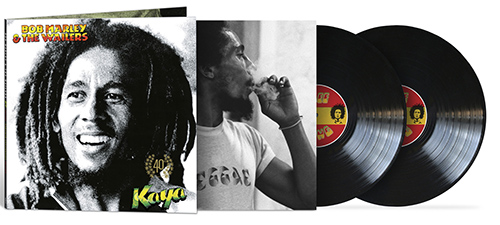 • 2018 marks the 40th Anniversary of KAYA.
• The album carries "Is This Love," one of Bob Marley & The Wailers' biggest hits.
• Many of the KAYA tracks were recorded in the same sessions as EXODUS, during Marley's 1977 London exile.
• As EXODUS and KAYA are sibling albums, so have they been reimagined by siblings—Ziggy helmed EXODUS 40 (2017) and Stephen helmed KAYA 40.
• Sometimes quietly referred to as the 'Peace Treaty' album, KAYA was issued after a truce was forged between the warring political gangs in Kingston, making it safe for Marley to return to Jamaica. This set the stage for Marley to hold the One Love Peace Concert, where he famously brought political rivals Prime Minister Michael Manley and opposition leader Edward Seaga on stage to hold hands in unity.
• Full support from the Marley family & management
• Stephen Marley available for promotion as spokesperson for the project
• Global 'Summer of Marley' core catalogue campaign in development to support
Original Mix
1. Easy Skanking
2. Kaya
3. Is This Love
4. Sun Is Shining
5. Satisfy My Soul
6. She's Gone
7. Misty Morning
8. Crisis
9. Running Away
10. Time Will Tell
Stephen Marley "Kaya 40" Mix
11. Easy Skanking
12. Kaya
13. Is This Love
14. Sun Is Shining
15. Satisfy My Soul
16. She's Gone
17. Misty Morning
18. Crisis
19. Running Away
20. Time Will Tell
| | |
| --- | --- |
| Recensent | : Redactie |
| Datum | : 29-06-2018 |
| Waardering | : 7.5 |
CD/DVD gratis verzending vanaf € 25,-
Vinyl gratis verzending vanaf € 50,-
Geen verzendkosten: