Dit artikel is vervallen en niet meer leverbaar.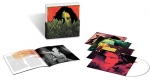 CORNELL, CHRIS
CHRIS CORNELL =COMPILATION= (DELUXE 4CDBOX)
Drager: CD (Aantal 4) Levertijd: Niet meer leverbaar
Herkomst: NL Releasedatum: 16-11-2018 Item-nr: 3893665 EAN: 0602567714668
RECENSIE
Anderhalf jaar geleden werd de wereld opgeschrikt door het onverwachte overlijden van Chris Cornell. Het nieuwe en gelijknamige verzamelalbum geeft een uitgebreid overzicht van de carrière van de Amerikaanse zanger: nummers van Soundgarden, Temple Of The Dog en Audioslave, aangevuld met solotracks als Can't Change Me, You Know My Name en het prachtige Seasons. Maar het meest bijzonder zijn twee niet eerder uitgebrachte nummers, namelijk een live-cover van Nothing Compares 2 U en het indrukwekkende When Bad Does Good. De verzamelaar is ook verkrijgbaar als deluxe boxset, waarop van de 64 nummers maar liefst 12 niet eerder zijn uitgebracht.
• 64 Tracks / 12 Unreleased Recordings
• Custom die-cut slipcase that showcases Seattle via the tree line graphics on front and various cities he lived in through his life on back
• 44 Page Booklet with unreleased photos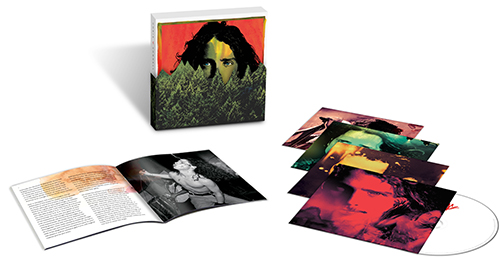 | | |
| --- | --- |
| Recensent | : Godfried Nevels |
| Datum | : 21-09-2018 |
| verschenen in Platomania | : 352 |
| Waardering | : 8.0 |
CD/DVD gratis verzending vanaf € 25,-
Vinyl gratis verzending vanaf € 50,-
Geen verzendkosten: