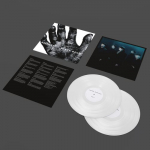 BLACK GOLD: BEST OF EDITORS (WHITE VINYL)
Drager: LP (Aantal 2)
Levertijd: verwacht op 25-10
Herkomst: NL
Releasedatum: 25-10-2019
Item-nr: 4038041
EAN: 5400863018658
RECENSIE
BIJ AANKOOP VAN EDITORS- BLACK GOLD KRIJG JE EEN EXTRA CD MET SNOWFIELD DEMO'S ER GRATIS BIJ! OP=OP
The Snowfield demo's brings together 8 songs the pre-Editors group recorded in 2003-4 prior to being signed to Kitchenware. Includes early versions of Bullets, Fall and Distance which were later re-recorded for The Back Room along with Every Little Piece Of Your Life which later became The Weight Of The World.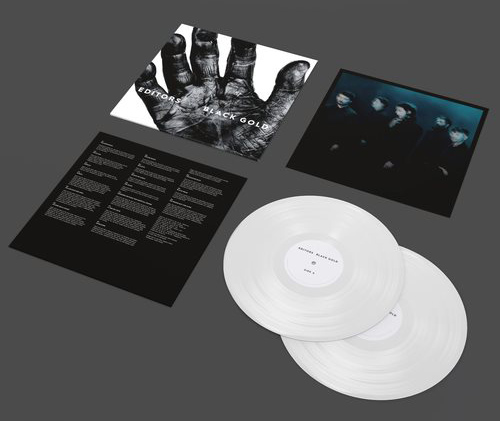 In continuation of what's been one of the most prolific creative streaks of their 15 year career, Editors have today announced the release of their best of album Black Gold, out October 25th via Play It Again Sam. Black Gold will include 13 tracks from their 6 studio albums, alongside 3 brand new offerings: 'Upside Down', summer festival anthem 'Frankenstein' (watch the supernatural video here) and the gothically dramatic title track 'Black Gold' - out today.
The album also comes in a deluxe 2CD version, which includes a second disc of 8 stripped back recordings of tracks from the band's catalogue titled 'Distance: The Acoustic Recordings'.
And so they reached out again to Garrett "Jacknife" Lee (U2, Snow Patrol, REM, The Killers), the Grammy-winning producer who worked with Editors on their #1 sophomore album An End Has a Start, to produce the three new offerings that would go alongside a collection of tracks spanning 15 years, 6 studio albums and over 2.5 million album sales. Amongst the tracklist is the adrenalized, shivery blast that is 'Munich', top 10 indie rock anthem 'Smokers Outside The Hospital Doors', pulsing, synth-driven Belgium chart-topper 'Papillon' and the understated, isolated melody of 'Ocean of Night'.
1. Frankenstein
________________________________________
2. Papillon
________________________________________
3. Munich
________________________________________
4. Sugar
________________________________________
5. Hallelujah (So Low)
________________________________________
6. An End Has A Start
________________________________________
7. Upside Down
________________________________________
8. Bullets
________________________________________
9. Ocean Of Night
________________________________________
10. No Harm
________________________________________
11. Smokers Outside The Hospital Doors
________________________________________
12. A Ton Of Love
________________________________________
13. Magazine
________________________________________
14. The Racing Rats
________________________________________
15. Black Gold
________________________________________
16. No Sound But The Wind
________________________________________
snowfield
the snowfield demos
tracklist
bullets (snowfield demo)
come share the view (snowfield demo)
every little piece of your life (snowfield demo)
fall (snowfield demo)
the diplomat (snowfield demo)
distance (snowfield demo)
release (snowfield demo)
forest fire (snowfield demo)
| | |
| --- | --- |
| Recensent | : Redactie |
| Datum | : 9-06-2019 |
| Waardering | : 7.5 |
CD/DVD gratis verzending vanaf € 25,-
Vinyl gratis verzending vanaf € 50,-
Geen verzendkosten: