Dit artikel is vervallen en niet meer leverbaar.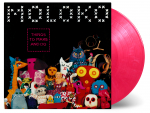 MOLOKO
THINGS TO MAKE.. -CLRD-
Drager: LP (Aantal 2) Levertijd: Niet meer leverbaar
Herkomst: NL Releasedatum: 25-10-2019 Item-nr: 4040551 EAN: 8719262010567
Disc 1
Radio Moscow
Pure Pleasure Seeker
Absent Minded Friends
Indigo
Being Is Bewildering
Remain The Same
A Drop In The Ocean
Dumb Inc.
Disc 2
The Time Is Now
Mother
It's Your Problem
It's Nothing
Bingo Massacre
Somebody Somewhere
Just You And Me Dancing
I Have A Cross To Bear You May As Well Use It As A Crutch
Keep Stepping
Sing It Back (Boris Musical Mix)
RECENSIE
• 180 GRAM AUDIOPHILE VINYL
• 4-PAGE BOOKLET
• THIRD RELEASE OF THE MUSIC ON VINYL MOLOKO SERIES
• LIMITED EDITION OF 3000 NUMBERED COPIES ON PINK TRANSPARENT COLOURED VINYL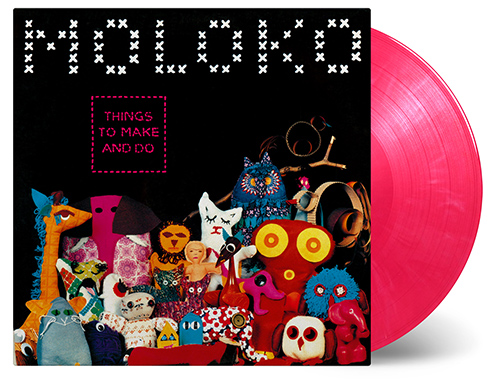 Moloko's third album Things to Make and Do marks a shift in the sound of the duo, with tracks more reliant on live musicians. The first single "The Time Is Now" became Moloko's biggest hit, peaking at number two in the UK. Roisin Murphy's singing style, combining a variety of voices and textures, is as impressive as ever before. Mark Brydon's musical palette is versatile and powerful, going from rock/dance to electro and hip-hop. It is a great album from start to finish, including fan favourites "The Time Is Now", "Pure Pleasure Seeker" and "Sing It Back (Boris Musical Mix)". As masters of their own domain they created another excellent piece of music. Things to Make and Do held the record as Echo's (label) fastest-selling UK platinum record for six years.
Available as a limited edition of 3000 numbered copies on pink transparent coloured vinyl. The package includes a 4-page booklet.
| | |
| --- | --- |
| Recensent | : Redactie |
| Datum | : 16-09-2019 |
| Waardering | : 7.5 |
CD/DVD gratis verzending vanaf € 25,-
Vinyl gratis verzending vanaf € 50,-
Geen verzendkosten: