Dit artikel is vervallen en niet meer leverbaar.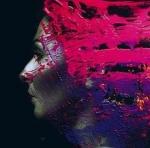 WILSON, STEVEN
HAND.CANNOT.ERASE (DELUXE EDITION)
Drager: CD+DVD (Aantal 4) Levertijd: Niet meer leverbaar
Herkomst: NL Releasedatum: 27-02-2015 Item-nr: 3347957 EAN: 0802644852256
RECENSIE

Deluxe case-bound book 2 CD / DVD / Blu-ray , LIMITED EDITION!
UPDATE 5/3: DE BOX IS UITVERKOCHT, COMPLETELY SOLD OUT ONLINE!
UPDATE 15 APRIL:
We hebben een nieuwe voorraad binnen, laatste exemplaren nu te bestellen!

Last copies now for sale!
MEER STEVEN WILSON CD'S , DVD's en LP's
De progwereld wordt de facto de laatste twee jaren geregeerd door twee mannen, die in veel opzichten veel op elkaar lijken: Steven Wilson en Neal Morse. Beiden hebben al dan niet voorlopig afscheid genomen van de band waarmee ze groot zijn geworden (SW van Porcupine Tree; NM van Spock's Beard), beiden hebben veel nevenprojecten (SW o.a. Blackfield, No-Man, Storm Corrosion; NM o.a. Flying Colours, Transatlantic), beiden hebben nog meer nevenactiviteiten (SW remixen van oude klassiekers; NM het evangelie verspreiden), en beiden hebben een inmiddels bloeiende solocarrière. En laten beiden nu tegelijkertijd een nieuwe soloplaat uitbrengen, waarbij gezegd moet worden dat deze keer SW ruim op punten wint van NM. Want Hand. Cannot. Erase is wederom een juweeltje geworden dat groeit bij iedere draaibeurt. Wilson solo is een stuk melancholieker dan hij ooit was in Porcupine Tree en deze keer al helemaal omdat deze conceptplaat gaat over het ware verhaal van de 38-jarige Joyce Vincent die twee jaar dood in haar huis lag voordat zij werd ontdekt. Deze gebeurtenis past precies in Wilson's ietwat zwartgallige visie op de wereld die hard, koud en onverschillig is. Die visie wordt in acht intrigerende nummers, waarvan er drie boven de tien minuten klokken, vormgegeven door Wilson's huidige toerband, bestaande uit de magistrale gitarist Guthrie Govan, toetsenist Adam Holzman, drummer Marco Minneman, bassist/stickman Nick Beggs, en fluitist/saxofonist Theo Travis. Deze opvolger van het bekroonde The Raven That Refused To Sing bevalt mij nog beter omdat ik direct meer vat op de nummers kan krijgen en dus genieten. Mooi, heel mooi. Waarbij de deluxe versie nog mooier is door de toevoeging van een cd met de originele demo's en twee nummers die de plaat niet hebben gehaald; een Blu-Ray met hi-resolution stereo & 5.1 audio, additionele alternatieve versies, mixes & radio edits, en een dvd met een special stereo mix.
The album is presented in an elaborately conceived and designed 96 page case-bound book with several additional inserts, including a diary, a sketchbook, newspaper cutting, a letter..etc…,featuring artwork by long term SW collaborators Lasse Hoile (photography), Hajo Mueller (illustrations) and Carl Glover (design). Included inside are:
• Hand. Cannot, Erase. album CD
• Original demos CD (exclusive to this edition and including music that did not make the final album)
• Blu-Ray containing hi resolution stereo & 5.1 audio (96/24 5.1 LPCM & DTS-HD Master Audio 5.1), seven additional alternative versions, mixes & radio edits, 30 minute studio documentary, studio sessions photo gallery
• DVD-V containing stereo & 5.1 audio (DTS 96/24 5.1 & 96/24 Stereo LPCM)
'Hand. Cannot. Erase.' follows the critical and commercial success of 'The Raven That Refused To Sing' (Germany #3, UK# 28) released in February 2013, and a run of sold-out shows around the world including London's Royal Albert Hall. Steven will embark on an extensive 'An Evening With Steven Wilson' European tour in March & April 2015.
Recorded at London's illustrious Air Studios, Hand. Cannot. Erase, reunited Steven with Guthrie Govan (guitar), Adam Holzman (keyboards), Nick Beggs (bass / stick), and Marco Minneman (drums), the spectacular band responsible for 'The Raven That Refused To Sing'' album and world tour.  
TRACKLISTING
DISC 1 (CD)
1 First Regret [02:01]
2 3 Years Older [10:18]
3 Hand Cannot Erase [04:13]
4 Perfect Life [04:43]
5 Routine [08:58]
6 Home Invasion [06:24]
7 Regret #9 [05:01]
8 Transience [02:45]
9 Ancestral [13:30]
10 Happy Returns [06:00]
11 Ascendant Here On... [01:54]
DISC 2 (CD)
1 First Regret (Demo) [02:28]
2 3 Years Older (Demo) [11:47]
3 Hand Cannot Erase (Demo) [04:52]
4 Routine (Demo) [10:06]
5 Key Of Skeleton (Demo) [04:06]
6 Ancestral (Demo) [13:42]
7 Happy Returns (Demo) [05:42]
8 Last Regret (Demo) [03:08]
DISC 3 (Blu-ray)
1 First Regret (5.1 + Hi-Res Stereo) [02:01]
2 3 Years Older (5.1 + Hi-Res Stereo) [10:18]
3 Hand Cannot Erase (5.1 + Hi-Res Stereo) [04:13]
4 Perfect Life (5.1 + Hi-Res Stereo) [04:43]
5 Routine (5.1 + Hi-Res Stereo) [08:58]
6 Home Invasion (5.1 + Hi-Res Stereo) [06:24]
7 Regret #9 (5.1 + Hi-Res Stereo) [05:01]
8 Transience (5.1 + Hi-Res Stereo) [02:45]
9 Ancestral (5.1 + Hi-Res Stereo) [13:30]
10 Happy Returns (5.1 + Hi-Res Stereo) [06:00]
11 Ascendant Here On... (5.1 + Hi-Res Stereo) [01:54]
Bonus Content (Blu-ray)
Instrumental Versions of all album tracks (96/24 Stereo LPCM) [06:02]
Studio Documentary filmed and edited by Lasse Hoile
Photo Gallery - 36 photos from the studio sessions
First Regret (Alternate Mix) [02:05]
Hand Cannot Erase (Radio Edit) [03:25]
Perfect Life (Grand Union Mix) [07:43]
Routine (Ninet Solo Vocal Version) [08:58]
Regret #9 (Alternate Take) [04:17]
Happy Returns (Radio Edit) [03:53]
Piano Themes From Hand Cannot Erase [02:20]
DISC 4 (DVD-V)
1 First Regret [02:01]
2 3 Years Older [10:18]
3 Hand Cannot Erase [04:13]
4 Perfect Life [04:43]
5 Routine [08:58]
6 Home Invasion [06:24]
7 Regret #9 [05:01]
8 Transience [02:45]
9 Ancestral [13:30]
10 Happy Returns [06:00]
11 Ascendant Here On... [01:54]
Bonus Content (DVD-V)
Studio Documentary filmed and edited by Lasse Hoile
Photo Gallery - 36 photos from the studio sessions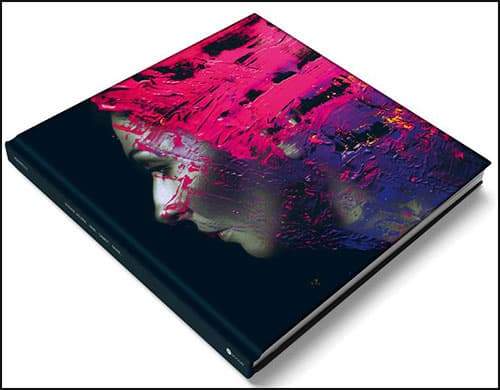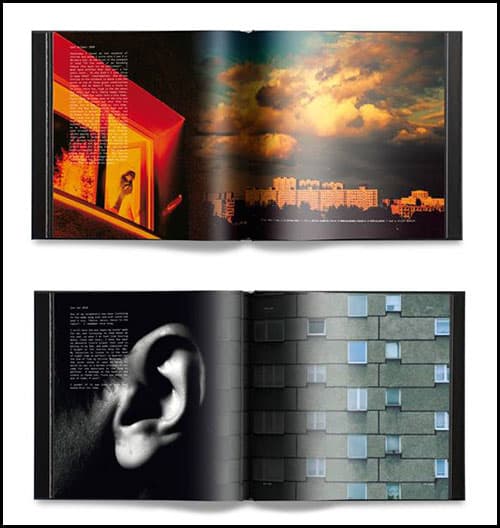 | | |
| --- | --- |
| Recensent | : Redactie |
| Datum | : 12-10-2014 |
| verschenen in Platomania | : 315 |
| Waardering | : 8.0 |
CD/DVD gratis verzending vanaf € 25,-
Vinyl gratis verzending vanaf € 50,-
Geen verzendkosten: