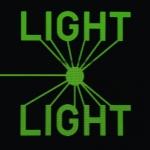 Drager: 12" (Aantal 1 )
Levertijd: Onbekend
Herkomst: NL
Releasedatum: Onbekend
Item-nr: 3161827
EAN:
RECENSIE
5 tracks EP + free download!

LIGHT LIGHT is a collaboration between sleazerockers zZz and folk noir minimalists Saelors, two underground bands from Amsterdam. A shared love for trippy lo-fi instruments and psychedelic sonic experiments gives new meaning to the term "super group".

It all started not so long ago when two duos ran into each other at night in the Amsterdam Museum of History during an exhibition about the red light district. After convincing zZz's organ player Daan Schinkel to sing along in the male humming choir for an acoustic Saelors show, a deal was made. Between the old Dutch paintings, in the cold alley of the museum, they secretly made a plan to record 'Fox or Deer' -zZz's favorite Saelors song- together. No strings attached, they would meet each other the next weekend to lay it down in Saelors' rehearsal space.

That would have been it if lightning did not strike in the middle of the recording process. After long hours of tripping out not only 'Fox or Deer' but unexpectedly 'Guru' sneaked in to join the feast. After two days of mad music making and two tracks recorded, a new band was born.

zZz is a Dutch duo from Amsterdam founded in 2001, formed by Björn Ottenheim and Daan Schinkel in the basement of a battle ship. The instruments of the band only consist of an organ and a drum kit. The band makes dark, danceable rock.

Their killer debut album (Sound of zZz - 2005), recorded for the biggest part on their boat-turned-music-factory, was the kick off for a two year tour around the globe. A few months in the USA, shows in Japan, Russia. All over Europe including festivals like Benicassim and Glastonbury: Name a roaring sea and zZz has sailed it.

They have a reputation for being raw, hungry, inexhaustible and highly entertaining on their live shows.

SAELORS is a two-piece band making darkly sweet minimalist pop, which some have referred to as 'folk noir'. Founded in the kitchen by Alexandra Duvekot and Thijs Havens in 2008, they quickly made a name for themselves with their enigmatic, suspenseful live act. Soon they played numerous shows and festivals throughout Europe. Their long-awaited 2011 debut EP 'Other Figures' was partly recorded at the Vantage Point Studio in Antwerp.

Their love for Psychedelics, trippy low-fi instruments and traveling experiments earned both duos a reputation in the underground music scene. In this new formation, Ottenheim's deep low voice blends in with Duvekot's fragile singing, lead on by Havens' razor-sharp guitar riffs and Schinkel's mad organ playing. The four band members of Light Light each have different approaches but have found a common ground in a pop wave kind of way.

Formed halfway through 2011, LIGHT LIGHT has been testing the waters in 2012 with a string of try-out shows throughout The Netherlands and in France. After that they have been quietly working on recordings which resulted in an EP released on April 19th 2013. Days before their EP release, the innovative interactive music video for 'Kilo' (by Studio Moniker) became an unexpected worldwide succes, with over 3 million views and counting.




| | |
| --- | --- |
| Recensent | : Redactie |
| Datum | : 10-02-2013 |
| Waardering | : 8.0 |
CD/DVD gratis verzending vanaf € 25,-
Vinyl gratis verzending vanaf € 50,-
Geen verzendkosten: