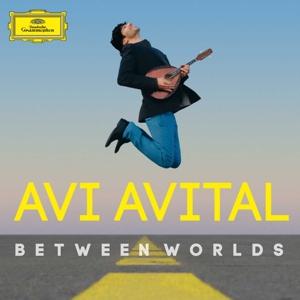 Drager: CD (Aantal 1)
Levertijd: 3 a 5 werkdagen
Herkomst: NL
Releasedatum: 17-01-2014
Item-nr: 3198238
EAN: 0028947910695
RECENSIE


Na zijn imposante Bachalbum levert de Israëlische mandolinespeler Avi Avital een werelds album af, met aandacht voor de invloeden van de volksmuziek in klassieke werken. Dat betekent muziek van bijvoorbeeld Bartok, Villa-Lobos, Piazzolla, De Falla, Bloch en Dvorak, wiens Amerikaanse strijkkwartet Avital tot dit album inspireerde. Avital is een bijzonder virtuoze speler die indruk maakt met zijn adembenemende spel zoals in Nigun van Bloch of Miniatures van Tsintsadze. Uiteraard is er ook ruimte voor Klezmer muziek en traditionele muziek uit Bulgarije en Wales. Een kleurrijk album met een gezonde mix van populaire en klassieke muziek.


Avi Avital: Between Worlds

Bartók:
Romanian Folk Dances for piano, Sz. 56, BB 68
Bloch, E:
Baal Shem
Dvorak:
String Quartet No. 12 in F major, Op. 96 'American' - Allegro ma non troppo
Falla:
Siete Canciones populares españolas
Monti, V:
Csárdás
Piazzólla:
Fuga y Misterio
trad.:
Bučimiš
Hen Ferchetan
Tsintsadze:
Miniatures
Villa-Lobos:
Bachianas Brasileiras No. 5: Aria (Cantilena)
plus:
ORA BAT CHAIM Freilach Ron- Klezmer Improvisation
Avi Avital (mandolin)

A genre-defying tour of the globe exploring the nexus between classical, popular and traditional music uniquely inhabited by Avi Avital and his magical mandolin. From Bach to Bluegrass to Balkan Beats, Avi Avital plays all with charismatic charm.

After the success of "Bach", Avi returns to again defy expectations with a selection of beautiful melodies and delightful dances from Europe, Central Asia, and the Americas, each with roots in popular folk traditions, arranged by some of the world's greatest classical composers. For this journey, Avi is joined by a host of special guests: from music legends such as Richard Galliano and Giora Feidman, to DG stars such as Catrin Finch, accompanied by a hand-picked ensemble of virtuoso friends from around the world. Repertoire highlights include the popular Monti Czardas, Bachianas Brasilieras (Villa-Lobos), Bloch's spiritual Nigun, the finale from Dvořák's "American" String Quartet, Spanish, Bulgarian, Romanian, Cuban and Georgian folk dances, and a very special Piazzolla tango.
| | |
| --- | --- |
| Recensent | : Redactie |
| Datum | : 1-08-2014 |
| verschenen in Platomania | : 304 |
| Waardering | : 8.5 |
CD/DVD gratis verzending vanaf € 25,-
Vinyl gratis verzending vanaf € 50,-
Geen verzendkosten: