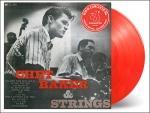 WITH STRINGS (COLOURED VINYL)
Drager: LP (Aantal 1 )
Levertijd: Op werkdagen voor 16:00 besteld, morgen in huis
Herkomst: NL
Releasedatum: 24-06-2016
Item-nr: 3549661
EAN:
RECENSIE
CHET BAKER - WITH STRINGS =CONCERTO EDITIE=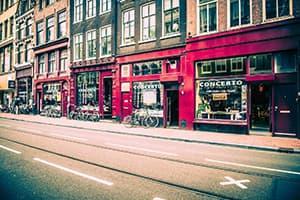 180 GRAM GEKLEURD VINYL
GENUMMERD
LIMITED 500 STUKS , OP = OP
MET CONCERTO STICKER

Het is ook mogelijk om online te reserveren en af te halen in onze winkels

Overzicht "Concerto 60 jaar" releases:
Concerto vinyl-releases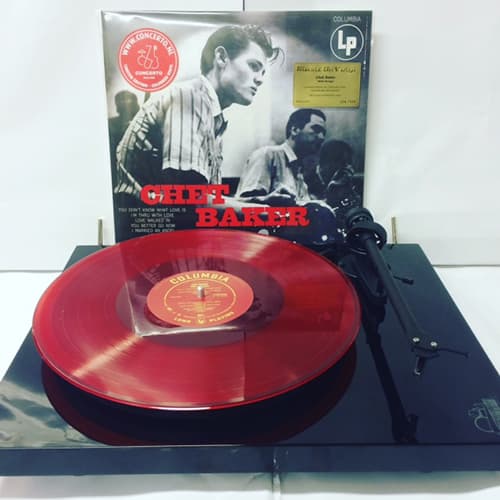 PROJECT DEBUT III "LIMITED CONCERTO EDITIE"

Speciaal voor Concerto heeft Project een platenspeler gemaakt.
Met ortofon 5e element, aluminium tone-arm en uitgevoerd in hoogglans zwart. Inclusief het mooie Concerto logo

Chet Baker was one of the representatives of the West Coast Cool Jazz movement whose life and music appeals to the imagination of the people the most. His heroin addiction is well documented, his exploits and misadventures are wrapped in legendary anecdotes. But his life story never managed to overshadow his unmistakable talent.
Chet Baker has one of the most recognizable sounds of all the jazz musicians in the cannon; his trumpet playing is intimate, simple and delicate, with a hint of melancholy that tears at the heartstrings. Chet Baker With Strings was recorded during three sessions in 1953 with Zoot Sims & Jack Montrose on tenor sax, Russ Freeman on piano, Shelly Manne on drums and Clifford 'Bud' Shank on alto sax.
The players are lifted up into the air like a leaf on the breeze by Montrose's delicate string arrangements, while the Baker and Sims interplay on songs like "Loved Walked In" are amongst the best recorded in jazz history.
SIDE A
1. YOU DON'T KNOW WHAT LOVE IS
2. I'M THRU WITH LOVE
3. LOVE WALKED IN
4. YOU BETTER GO NOW
5. I MARRIED AN ANGEL
6. LOVE
SIDE B
1. I LOVE YOU
2. WHAT A DIFF'RENCE A DAY MADE
3. WHY SHOULDN'T I?
4. A LITTLE DUET FOR ZOOT AND CHET
5. THE WIND
6. TRICKLEYDIDLIER
| | |
| --- | --- |
| Recensent | : Redactie |
| Datum | : 5-12-2016 |
| Waardering | : 7.5 |
CD/DVD gratis verzending vanaf € 25,-
Vinyl gratis verzending vanaf € 50,-
Geen verzendkosten: