Dit artikel is vervallen en niet meer leverbaar.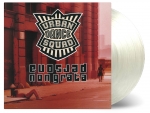 URBAN DANCE SQUAD
PERSONA NON GRATA-REMAST-
Drager: LP (Aantal 1) Levertijd: Niet meer leverbaar
Herkomst: NL Releasedatum: 14-10-2016 Item-nr: 3611738 EAN: 8719262001664
Demagogue
Good Grief
No Honestly
Alienated
Candy Strip Experience
Selfsufficient Snake
(Some) Chitchat
Burnt Up Cigarette
Selfstyled
Mugshot
Hangout
Downer
RECENSIE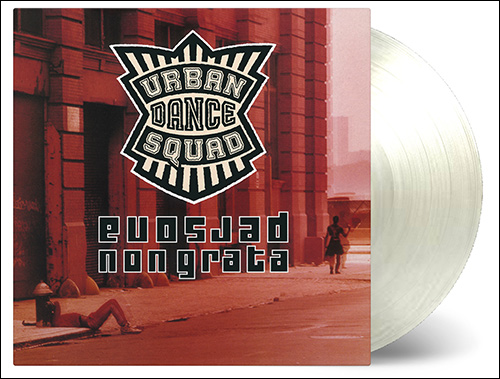 • 180 GRAM AUDIOPHILE VINYL
• GATEFOLD/INSERT
• REMASTERED AUDIO
• UPDATED ARTWORK
• FEATURES THE HIT SINGLE "DEMAGOGUE"
• FIRST PRESSING OF 1.000 NUMBERED COPIES ON TRANSPARENT VINYL
Persona Non Grata is the critically acclaimed third studio album by Dutch crossover band Urban Dance Squad. By the time the album was released, the band had already successfully toured throughout the globe, influencing the likes of Rage Against The Machine, Fishbone and Red Hot Chili Peppers. Even Kurt Cobain was a huge UDS fan in the early days.
DJ DNA left the band right before the recording sessions of Persona Non Grata, which had a big influence on the sound of the album. Persona Non Grata became more aggressive than the previous two Urban Dance Squad albums (Mental Floss For The Globe [MOVLP097] and Life 'N Perspectives [MOVLP1706]), resulting in their most hard rock and heavy metal influenced album. The album was released in the midst of the grunge period.
The album features the hit single "Demagogue", which became a huge European club hit. Besides the hit single "Demagogue", the album spawned 2 more singles; "No Honestly" and "Candy Strip Experience". The first limited edition of 1.000 copies is pressed on transparent vinyl.
| | |
| --- | --- |
| Recensent | : Redactie |
| Datum | : 23-09-2016 |
| Waardering | : 7.5 |
CD/DVD gratis verzending vanaf € 25,-
Vinyl gratis verzending vanaf € 50,-
Geen verzendkosten: