Dit artikel is vervallen en niet meer leverbaar.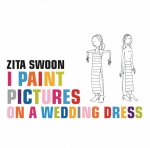 ZITA SWOON
I PAINT PICTURES.. -HQ-
Drager: LP (Aantal 2) Levertijd: Niet meer leverbaar
Herkomst: NL Releasedatum: 24-02-2017 Item-nr: 3661674 EAN: 8719262002609
Disc 1
She = Like Meeting Jesus
Ragdoll Blues
Still Half My Friend?
The Rabbit Field
Song For A Dead Singer
One Perfect Day
About The Successful Emotional Recovery Of A Gal Named Maria
Our Daily Reminders
Disc 2
My Bond With You And Your Planet: Disco!
Stamina
50 Years In Dope Jittery
The French Trombone
Best Wishes To Everybody
Ragdoll Blues, Another Version
The Night I Was Going To Die
6Th Night
How Can I Resist Kissing Her On The Cheeks?
Hi-Ho Bar Waltz
Natalie Laughs
Greetings From Waikiki
I Need New Animals
RECENSIE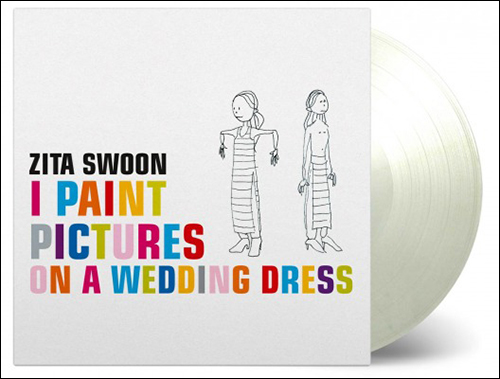 I Paint Pictures on a Wedding Dress from the Belgian band Zita Swoon was originally released in 1998.
Zita Swoon is a group of artists with very different backgrounds gathered together by Stef Kamil Carlens.
Unlike any other band these members share their different views with other members. Stef Kamil Carlens, former dEUS bass-player, is an artistic leader and driving force and naturally created Zita Swoon. He is the composer, songwriter, musician and visual artist he always wanted to be and now felt the freedom to do exactly what he wanted in the studio as well as on stage.
Carlens is a musical sponge who isn't ashamed of his influences but does something with them. This album gave the band opportunity on gigs during festivals like Pinkpop, Lowlands, Pukkelpop and Rock Werchter.
I Paint Pictures on a Wedding Dress is perhaps the most graceful album he has created. Filled with emotion, soul and rock & roll as you would expect from this Belgium mastermind.
180 gram audiophile vinyl
Gatefold sleeve
Printed Innersleeves
Brewed In Belgium
Limited edition of 1.000 numbered copies on white vinyl
| | |
| --- | --- |
| Recensent | : Redactie |
| Datum | : 24-01-2017 |
| Waardering | : 7.5 |
CD/DVD gratis verzending vanaf € 25,-
Vinyl gratis verzending vanaf € 50,-
Geen verzendkosten: