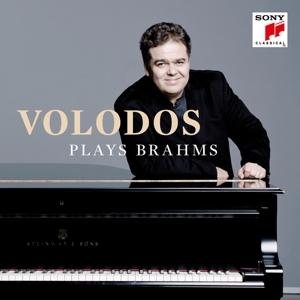 Drager: CD (Aantal 1 )
Levertijd: Op werkdagen voor 16:00 besteld, morgen in huis
Herkomst: NL
Releasedatum: 7-04-2017
Item-nr: 3679842
EAN: 0888751301924
RECENSIE
Toen Johannes Brahms in 1892 naar zijn vaste vakantieadres in Bad Ischl ging, nam hij geen muziekpapier mee omdat hij van plan was om vooral boeken te lezen. Uiteindelijk liet hij alsnog muziekpapier nasturen om zijn Klavierstücke opus 116 en zijn Drei Intermezzi opus 117 te schrijven. Voor Arcadi Volodos zijn deze late stukken van Brahms het werk van een genie, omdat in deze werken alle vaardigheden van deze grote componist terug komen. Arcadi Volodos speelt deze werken en de Klavierstücke opus 76 op een Steinway die speciaal voor hem door Michel Brandjes is gestemd. Elke opname is zonder onderbreking opgenomen. Arcadi Volodos weet voor elk stuk de juiste stemming te bereiken. Een prachtige opname, die elke Brahmsliefhebber aangenaam zal verrassen.


Volodos plays Brahms

Brahms:
Capriccio in F sharp minor, Op. 76 No. 1
Capriccio in B minor, Op. 76 No. 2
Intermezzo in A flat, Op. 76 No. 3
Intermezzo in B flat major, Op. 76 No. 4
Intermezzi (3), Op. 117
Klavierstücke (6), Op. 118

Arcadi Volodos (piano)


Four years after his fascinating and highly praised album with works of the Spanish composer Mompou, Arcadi Volodos went into the Berlin Teldex Studio again to deliver another reference recording, this time with the music of Johannes Brahms. Volodos has played the Brahms solo pieces over the past years in places all over the world and received highest critical acclaim for his interpretation. The Brahms solo works are perfect to show Volodos unique ability to create a special and magic sound, a sound "which lifts us, the listener, into the air and which makes us believe that the world is floating" (Frankfurter Allgemeine Zeitung). Recorded in the famous Teldex Studios Berlin in three sessions (2015 - 2017) on a great Steinway Grand Piano specially tuned by Michel Brandjes, one of the best tuners in the world. There is no editing in this recording. Volodos played every piece over and over again to develop his idea of structure and sound and chose the best version of each piece after the end of the recording.
| | |
| --- | --- |
| Recensent | : Wil Zenhorst |
| Datum | : 26-05-2017 |
| verschenen in Platomania | : 338 |
| Waardering | : 8.5 |
CD/DVD gratis verzending vanaf € 25,-
Vinyl gratis verzending vanaf € 50,-
Geen verzendkosten: