Drager: LP (Aantal 1)
Levertijd: Op werkdagen voor 16:00 besteld, morgen in huis
Herkomst: NL
Releasedatum: 25-05-2018
Item-nr: 3833248
EAN: 0600753824634
Hail On
Rosie
Jackal Is Back
Sound Of The Psycho
Monkeyride
Spread That Jam
Edit Away
Use It
Hide
Sugarlite Blonde
Y.o.y
Take Me For A Ride
Rosie -Lambless -
RECENSIE
Gelimiteerd genummerd 180 grams wit vinyl.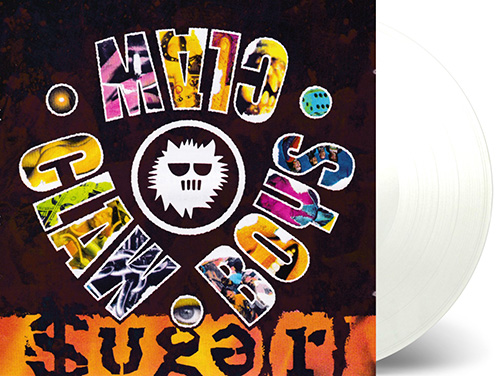 The Dutch rock and roll band Claw Boys Claw released their sixth studio album $uga(r) in 1992. It's one of their most successful albums when you're looking to the commercial side of their career. On the album they're reaching out for a musical style in which the rock and roll is combined with garage rock and blues, known as "swamp rock". The first single from the album, "Rosie", made it to the charts and is still their best known track. Front man Peter te Bos vocals sounds warm and gentle and he is drifting away from his angry observations. The subtlety can also be found in the guitar melodies by John Cameron. Even when they're reaching out for a more subtle way, their loud and integrating music is audible in songs like "Sound of the Psycho" and "Y.O.Y.".
During the years Claw Boys Claw established a reputation for their stage performances. With their energetic live shows and critically acclaimed albums they developed themselves to become one of the best-known bands from The Netherlands.
$uga(r) is available as a limited first pressing of 500 individually numbered copies on white vinyl.
180 gram audiophile vinyl
First time on Vinyl, includes "Rosie"
Limited first pressing of 500 individually numbered copies on White vinyl
| | |
| --- | --- |
| Recensent | : Redactie |
| Datum | : 16-04-2018 |
| verschenen in Platomania | : 347 |
| Waardering | : 8.0 |
CD/DVD gratis verzending vanaf € 25,-
Vinyl gratis verzending vanaf € 50,-
Geen verzendkosten: