Dit artikel is vervallen en niet meer leverbaar.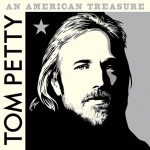 PETTY, TOM
AN AMERICAN.. -DELUXE-
Drager: CD (Aantal 4) Levertijd: Niet meer leverbaar
Herkomst: NL Releasedatum: 28-09-2018 Item-nr: 3868347 EAN: 0093624905561
Disc 1
Surrender (Outtake, 1976)
Listen To Her Heart (Live At The Record Plant, Sausalito, Ca, 4/23/77)
Anything That's Rock 'n' Roll (Live At Capitol Studios, Hollywood, Ca, 11/11/77)
When The Time Comes (2018 Remaster)
You're Gonna Get It (Alternate Version, 1978)
Radio Promotion Spot (1977)
Rockin' Around (With You) [2018 Remaster]
Fooled Again (I Don't Like It) (Alternate Version, 1976)
Breakdown (Live At Capitol Studios, Hollywood, Ca, 11/11/77)
The Wild One, Forever (2018 Remaster)
No Second Thoughts (2018 Remaster)
Here Comes My Girl (Alternate Version, 1979)
What Are You Doing In My Life (Alternate Version, 1979)
Louisiana Rain (Alternate Version, 1979)
Lost In Your Eyes (Outtake, 1974)
Disc 3
I Won't Back Down (Live At The Fillmore, San Francisco, Ca, 2/4/87)
Gainesville (Outtake, 1998)
You And I Will Meet Again (2018 Remaster)
Into The Great Wide Open (Live At Oakland-Alameda County Coliseum, Oakland, Ca, 11/24/91)
Two Gunslingers (Live At The Beacon Theatre, New York, Ny, 5/25/13)
Lonesome Dave (Outtake, 1993)
To Find A Friend (2018 Remaster)
Crawling Back To You (2018 Remaster)
Wake Up Time (Alternate Take, 1992)
Grew Up Fast (2018 Remaster)
I Don't Belong (Outtake, 1998)
Accused Of Love (2018 Remaster)
Lonesome Sundown (2018 Remaster)
Don't Fade On Me (Alternate Take, 1994)
Disc 2
Keep A Little Soul (Outtake, 1982)
Even The Losers (Live At Rochester Community War Memorial, Rochester, Ny, 9/9/89)
Keeping Me Alive (Outtake, 1982)
Don't Treat Me Like A Stranger (2018 Remaster)
The Apartment Song (Demo, 1984)
Concert Intro (Live At The Forum, Inglewood, Ca, 6/28/81)
King's Road (Live At The Forum, Inglewood, Ca, 6/28/81)
Clear The Aisles (Live At The Forum, Inglewood, Ca, 6/28/81)
A Woman In Love (It's Not Me) [Live At The Forum, Inglewood, Ca, 6/28/81]
Straight Into Darkness (Alternate Version, 1982)
You Can Still Change Your Mind (2018 Remaster)
Rebels (Alternate Version, 1985)
Deliver Me (Alternate Version, 1982)
Alright For Now (2018 Remaster)
The Damage You've Done (Alternate Version, 1987)
The Best Of Everything (Alternate Version, 1985)
Walkin' From The Fire (Outtake, 1984)
King Of The Hill (Early Take, 1987)
Disc 4
You And Me (Clubhouse Version, 2007)
Have Love Will Travel (2018 Remaster)
Money Becomes King (2018 Remaster)
Bus To Tampa Bay (Outtake, 2011)
Saving Grace (Live At Malibu Performing Arts Center, Malibu, Ca, 7/26/06)
Down South (2018 Remaster)
Southern Accents (Live At Stephen C. O'connell Center, Gainesville, Fl, 9/21/06)
Insider (Live At Stephen C. O'connell Center, Gainesville, Fl, 9/21/06)
Two Men Talking (Outtake, 2012)
Fault Lines (2018 Remaster)
Sins Of My Youth (Early Take, 2012)
Good Enough (Alternate Version, 2012)
Something Good Coming (2018 Remaster)
Save Your Water (2018 Remaster)
Like A Diamond (Alternate Version, 2002)
Hungry No More (Live At House Of Blues, Boston, Ma, 6/15/16)
RECENSIE
Een jaar nadat Tom Petty onverwachts overleed, verschijnt het eerste postume werk. Niet de complete Wallflowers, het project waar Petty zelf aan werkte, en ook geen recente concertregistratie. Het vier cd's of zes lp's tellende An American Treasure biedt echter wel een schat aan outtakes, live-opnames, andere versies van bekende nummers en geremasterde albumtracks. Natuurlijk, er zijn meerdere dubbelingen met de in 1995 verschenen box Playback (6 cd's), maar bewust hebben de nazaten en gitarist Mike Campbell gekozen voor persoonlijke favorieten. Dat wil niet zeggen dat de grote hits volkomen ontbreken, maar zij voeren nadrukkelijk niet de boventoon. Bovendien is ook werk opgenomen van Mudcrutch, de band waarin Petty speelde voor hij furore maakte met de Heartbreakers en waarmee hij de laatste jaren opnieuw regelmatig optrad. Door een min of meer chronologische volgorde aan te houden biedt An American Treasure een fraai overzicht van de carrière van Petty, met en zonder zijn vaste begeleidingsband. Een prachtig eerbetoon aan een artiest die aan deze kant van de oceaan nooit zo populair was als in de Verenigde Staten, maar in een adem genoemd kan worden met Bruce Springsteen. Hopelijk volgen in de nabije toekomst nog meer archiefuitgaves.
| | |
| --- | --- |
| Recensent | : Henri Drost |
| Datum | : 24-09-2018 |
| verschenen in Platomania | : 351 |
| Waardering | : 8.0 |
CD/DVD gratis verzending vanaf € 25,-
Vinyl gratis verzending vanaf € 50,-
Geen verzendkosten: