Recensie
Mac Miller tote bag ACTIE!
6 oktober verschijnen er een aantal
prachtige reissues op gekleurd vinyl
waaronder zijn legendarische NPR Tiny Desk show.
Wij hebben een speciale tote bag laten maken die je
GRATIS
krijgt bij aankoop van één van deze releases!
Let op: max 1 tote bag per klant/bestelling of aankoop in de winkel. Actie geldt alleen voor albums met releasedatum 6.10.2023. Zolang de voorraad strekt. OP=OP
Uiteraard geldt deze actie ook voor reeds geplaatste bestellingen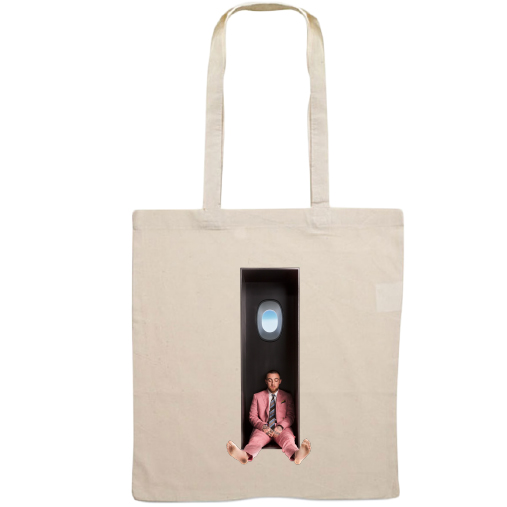 MAC MILLER / WATCHING MOVIES WITH THE SOUND OFF (10 YEAR ANNIVERSARY) "10th anniversary deluxe edition of Mac Miller's second studio album Watching Movies with the Sound Off on heavyweight galaxy vinyl. Includes a bonus 10" zoetrope picture disc with bonus track "The Star Room (OG Version)" and a never before released vinyl exclusive track "The Quest."
Album Tracks
DISC 1:
1. 1 the Star Room
2. Avian
3. I'm Not Real (Feat. Earl Sweatshirt)
4. S.D.S
5. Bird Call
DISC 2:
1. Matches (Feat. Ab-Soul)
2. I Am Who Am (Killin' Time) [Feat. Niki Randa]
3. Objects in the Mirror
4. Red Dot Music (Feat. Action Bronson)
DISC 3:
1. Gees (Feat. Schoolboy Q)
2. Watching Movies
3. Suplexes Inside of Complexes and Duplexes
4. Remember
5. Someone Like You
DISC 4:
1. Aquarium
2. Youforia
3. Goosebumpz (Bonus Track)
4. O.K. (Feat. Tyler, the Creator) [Bonus Track]
5. Claymation (Feat. Vinny Radio) [Bonus Track]
DISC 5:
1. The Star Room (Og Version) [Bonus Track] - By Mac Miller & Earl Sweatshirt
DISC 6:
1. The Quest