Recensie
Cuby & The Blizzards have been famous in The Netherlands since the mid-'60s. The early work of Cuby & The Blizzards had a beat/punk orientation but soon they settled into a blues groove.
Before the band recorded their own work they backed Van Morrison in the gap between his departure from Them and the beginning of his solo career.
Groeten Uit Grollo, Cuby & the Blizzards' second album, with Harry Muskee, Eelco Gelling, Nico Schröder, and Wim Kinds, was recorded with the legendary Dutch artist Herman Brood on keyboard as a replacement for Hans Kinds because he had been drafted.
Groeten Uit Grollo is still seen as the seminal album by Cuby & The Blizzards, as The Blizzards are seen as one of the most influential Blues bands in The Netherlands.
• 180 GRAMS AUDIOPHILE VINYL
• GATEFOLD SLEEVE
• LIMITED PRESSING OF 500 NUMBERED COPIES ON
SOLID GOLD VINYL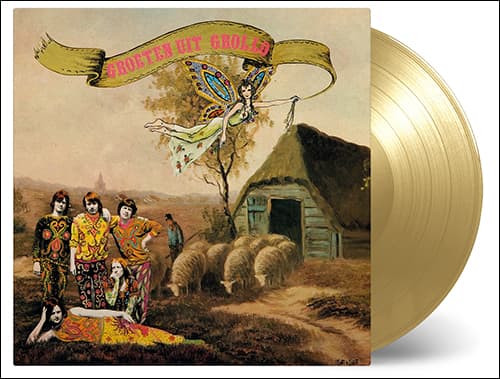 Tracks
Disc 1
1. Another Day Another Road

2. The Big Bell

3. Somebody Will Know Someday

4. So Many Roads

5. King Of The World

6. Baby Please Don'Tgo (Back To New Or

7. No Shoes

8. Another Land

.