Recensie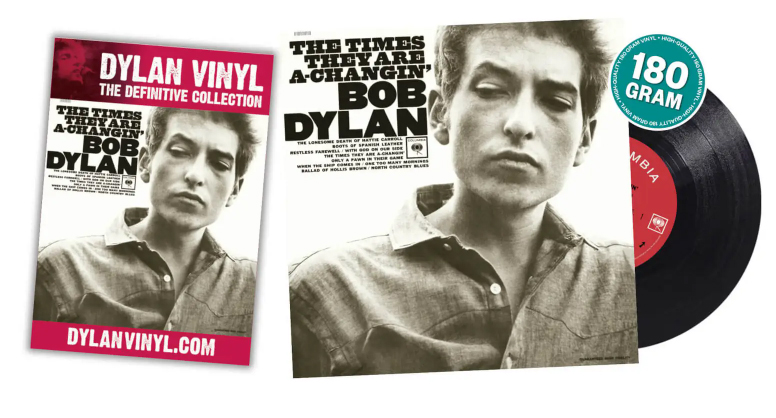 Every issue of Dylan Vinyl: The Definitive Collection comes with a fantastic eight-page magazine that explores the context to the album, offering insights into the global events surrounding its creation, detailed notes for every track and information about recording sessions and personnel.
All this PLUS a high-quality poster of a classic Dylan image.
Discover Dylan's Third Studio Album, The Times They Are A-Changing, A Rallying Cry To Create A Better World That Propelled The Young Singer-Songwriter To The Status Of A Prophet For A New Generation. In Your Magazine, Read About The Tumultuous World Affairs That Provided The Backdrop To The Record's Creation.
Track Listing
Side A
1. The Times They Are A-Changin'
2. Ballad Of Hollis Brown
3. With God On Our Side
4. One Too Many Mornings
5. North Country Blues
Side B
6. Only A Pawn In Their Game
7. Boots Of Spanish Leather
8. When The Ship Comes In
9. The Lonesome Death Of Hattie Carroll
10. Restless Farewell