Recensie
De Automat A1 van Pro-Ject is een volautomatische draaitafel die gebruiksgemak met een hoogwaardige geluidskwaliteit combineert!
-volautomatisch draaitafelsysteem waarbij de snelheid elektronisch geregeld wordt tot 33 of 45 toeren per minuut.
-mm-element van Ortofon type OM 10
-ingebouwde phono-versterker
-start/stop knop
-inclusief stofkap
The A1 features an 8.3" ultra-light-mass aluminium tonearm. Together with the Ortofon OM10, which fits this design principle perfectly, we get extraordinary fast response and detail in terms of transients and microdynamics. Tracking force and anti-skating are factory pre-adjusted which make the A1 plug & play ready within a few seconds. This makes it perfect for vinyl beginners and experienced listeners alike as the sound quality is carried by all the audiophile features the A1 has on offer.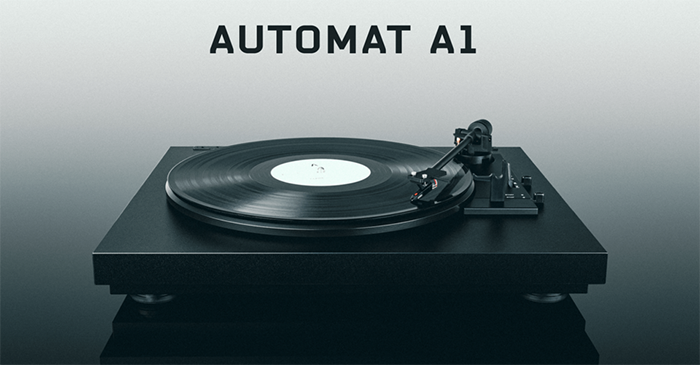 • Pre-adjusted Ortofon OM10 cartridge
• Built in, switchable phono preamp
• 8,3" black-aluminium ultra-light-mass tonearm
• Precise mechanics with automated start and stop
• Damped aluminium platter for decreased wow & flutter
• Special carbon fibre reinforced anti-magnetic
headshell
• Resonance damped wooden chassis
• New feet with silicon damping
• Electronically controlled playback speeds
• Premium semi-symmetrical Connect it E phono cable
• Gold plated RCA cable connectors
• Dust cover included
• Handmade in Germany