DYLAN, BOB
BOB DYLAN + MAGAZINE
Releasedatum: 10-12-2021
Herkomst: UK
Item-nr: 4395616
EAN: 9700000390781
Op werkdagen voor 16:00 besteld, morgen in huis.
Recensie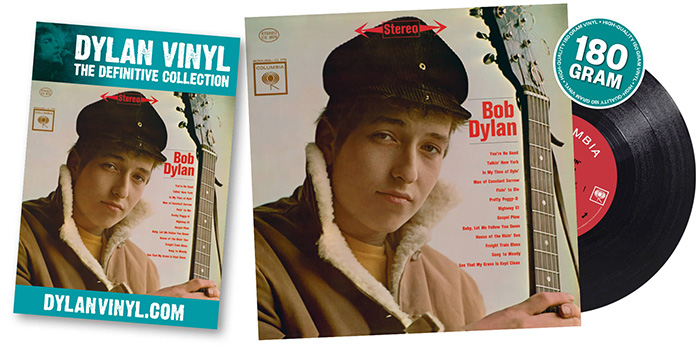 Every issue of Dylan Vinyl: The Definitive Collection comes with a fantastic eight-page magazine that explores the context to the album, offering insights into the global events surrounding its creation, detailed notes for every track and information about recording sessions and personnel.
All this PLUS a high-quality poster of a classic Dylan image.
Savour The Sounds Of Dylan's First Album, Made Up Of Folk Standards And Two Original Compositions, 'Talkin' New York' And 'Song To Woody', Plus Learn About The Influences That Informed His Early Work.
SIDE A
You're No Good
Talkin' New York; In My Time Of Dyin'
Man Of Constant Sorrow
Fixin' To Die
Pretty Peggy-O
Highway 51
SIDE B
Gospel Plow
Baby, Let Me Follow You Down
House Of The Risin' Sun
Freight Train Blues
Song To Woody
See That My Grave Is Kept Clean