Recensie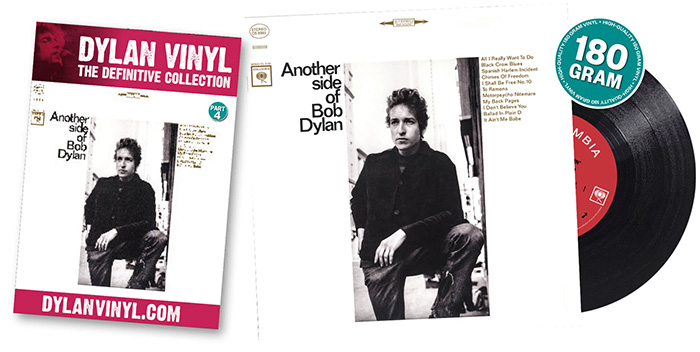 Every issue of Dylan Vinyl: The Definitive Collection comes with a fantastic eight-page magazine that explores the context to the album, offering insights into the global events surrounding its creation, detailed notes for every track and information about recording sessions and personnel.
All this PLUS a high-quality poster of a classic Dylan image.
Explore Dylan's Fourth Album, A Rock-Tinged Outing Full Of Emotive Lyrics, Plus Find Out In Your Companion Guide All About The Recording Sessions That Led To Its Creation.
SIDE A
All I Really Want To Do
Black Crow Blues
Spanish Harlem Incident
Chimes Of Freedom
I Shall Be Free – No. 10
To Ramona
SIDE B
Motorpsycho Nitemare
My Back Pages
I Don't Believe You
Ballad In Plain D
It Ain't Me Babe