Recensie
Gold/Silver of Gold (2x) vinyl. Random delivered. No returns possible
Although Blur had long been recognised as one of the premier bands responsible for the reinvigoration of Britpop in the 1990s, it is 1994's Parklife that truly provided the template for the entire movement. At a time when Oasis were aping the sounds of their pub-rock heroes on Definitely Maybe, Blur drew from the legacy of the Kinks and Small Faces to create an album that's as English as a rainy Sunday in front of the gas fire.
Parklife is full of songs that find joy in the mundane, like "Girls & Boys" (a song about working-class holidaymakers in the sun) and "Parklife" (a day in the life of a cheeky, unemployed bench-sitter).
Witty, ironic and irreverent, Parklife remains one of those rare albums that sum up a specific place and time (Britain in the mid-1990s).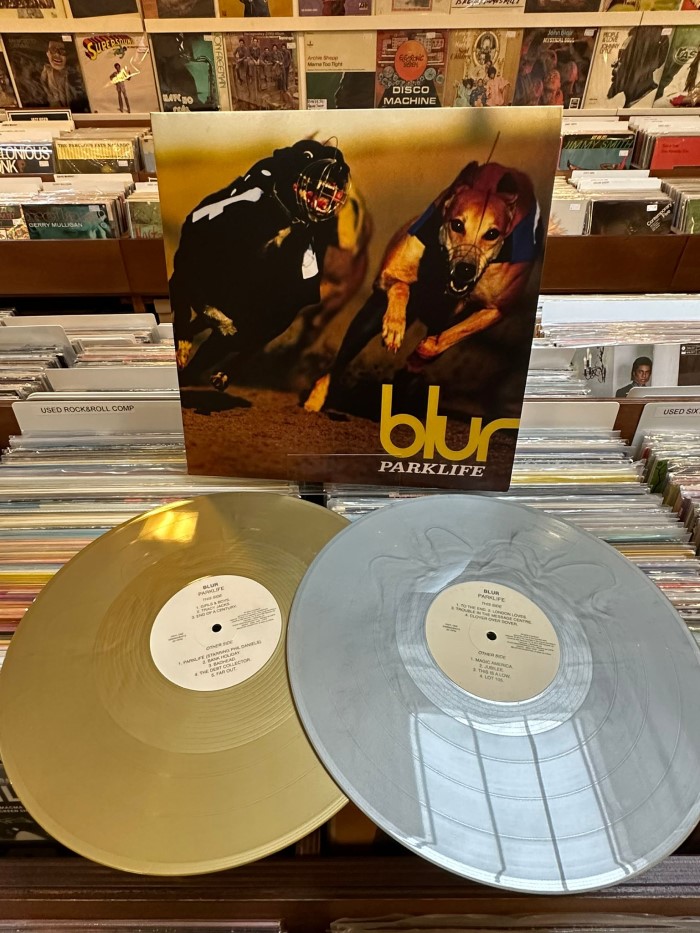 Tracklist:
1. Girls & Boys
2. Tracy Jacks
3. End of a Century
4. Parklife (featuring Phil Daniels)
5. Bank Holiday
6. Badhead
7. The Debt Collector (instrumental)
8. Far Out
9. To the End
10. London Loves
11. Trouble in the Message Centre
12. Clover Over Dover
13. Magic America
14. Jubilee
15. This Is a Low
16. Lot 105 (instrumental)