Recensie
ROUSERS - A TREAT OF NEW BEAT (CONCERTO RECORDS)

TRANSPARANT VINYL
REMASTERED
LIMITED 500 STUKS
GENUMMERD
LP + 7INCH + CD MET BONUSTRACKS

Een van de eerste Nederlandse New Wave bands was de uit Broek op Langedijk (bij Alkmaar) afkomstige The Rousers. Hun debuutelpee A Treat Of New Beat verschijnt in 1980 en zit boordevol frisse gitaren, koortjes en zeer aanstekelijke songs. De hoes werd ontworpen door Joost Swarte en is op zich al een kunstwerk. Het album wordt nu opnieuw uitgebracht door Concerto Records!!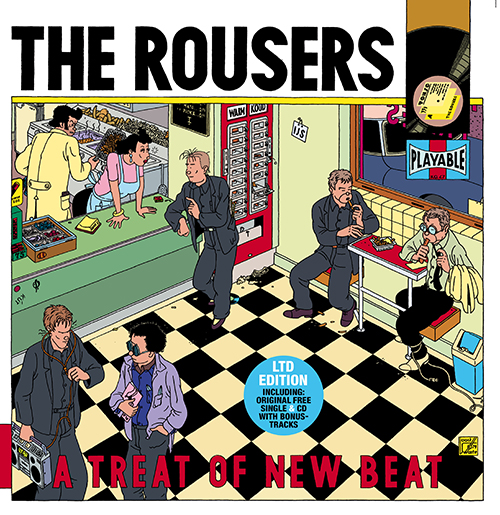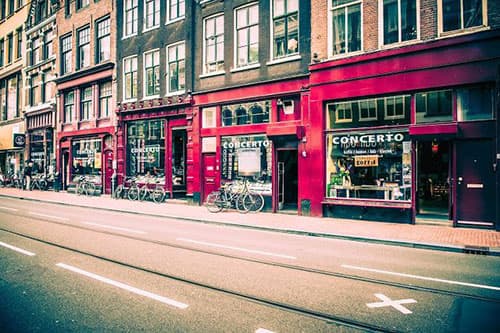 A1 Rock 'N Roll Or Run 2:26

A2 Leave Us Alone 2:28

A3 Life Is A Song 3:16

A4 Intensive Caren 2:11

A5 Nice & Friendly People 2:40

A6 All I Can See 2:50

A7 Ain't Got A Minute To Loose 2:36

B1 Magazine Girl 2:45

B2 First Thing Tomorrow 3:45

B3 People To Meet 2:23

B4 The Rock 4:12

B5 Face The Day 2:52

B6 Ann-Louise 2:24

B7 Lost And Broken Hearted 2:31

7-inch

C Nothing Else To Do (Live Studio) 3:00

D1 Back Off 1:54

D2 What A Way To Go 2:07

Tracklisting CD

1 Rock 'n Roll Or Run

2 Leave Us Alone

3 Life Is A Song

4 Intensive Caren

5 Nice & Friendly People

6 All I Can See

7 Ain't Got A Minute To Lose

8 Magazine Girl

9 First Thing Tomorrow

10 People To Meet

1 1 The Rock

12 Face The Day

13 Ann~Louise

14 Lost & Broken Hearted

Bonustracks & Outtakes ~

15 Nothing else to do

16 Back off

17 What a way to go

18 Hey Mr. dj

19 Get out of my show

20 Susan's day

21 Touched

22 She loves you

23 Bad time

24 Life on sunday

25 The Jump

.