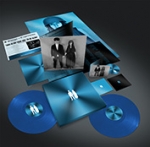 SONGS OF EXPERIENCE -BOX 2LP+CD-
Drager: LP+CD (Aantal 3)
Levertijd: Op werkdagen voor 16:00 besteld, morgen in huis
Herkomst: NL
Releasedatum: 1-12-2017
Item-nr: 3770517
EAN: 0602557977059
Disc 1
Love Is All We Have Left
Lights Of Home
You're The Best Thing About Me
Get Out Of Your Own Way
American Soul
Summer Of Love
Red Flag Day
The Showman (Little More Better)
The Little Things That Give You Away
Disc 3
Love Is All We Have Left
Lights Of Home
You're The Best Thing About Me
Get Out Of Your Own Way
American Soul
Summer Of Love
Red Flag Day
The Showman (Little More Better)
The Little Things That Give You Away
Landlady
The Blackout
Love Is Bigger Than Anything In Its Way
13 (There Is A Light)
Ordinary Love (Extraordinary Mix)
Book Of Your Heart
Lights Of Home (St Peter's String Version)
You're The Best Thing About Me (U2 Vs. Kygo)
RECENSIE
U2 - Songs Of Experience PRE-ORDER actie!!
Bestel nu het nieuwe U2 album in de deluxe cd versie, als 2LP of deluxe 2LP+CD en je krijgt een Songs Of Experience t-shirt er helemaal gratis bij cadeau!
LET OP!!! Deze actie geldt niet meer online, de laatste shirts geven we weg in onze winkels!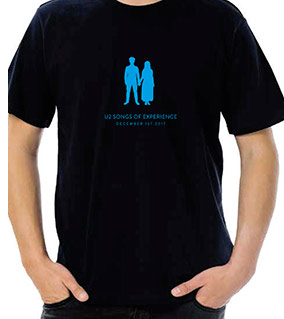 Extra-Deluxe Box

• 12" x12" rigid box (numbered)
• 2LP gatefold vinyl
• Deluxe CD
• Fold-out poster
• Songs of Experience Newspaper
• Download voucher
• Artist/title sticker, white text on transparent material, up to 60mm x 60mm
• Barcode sticker
• Unique shipping carton

Later dit jaar keert U2 terug met hun langverwachte nieuwe studio album 'Songs of Experience'. Deze release komt aan het einde voor een waanzinnig jaar voor de band uit Dublin waarin ze met hun 'The Joshua Tree Tour 2017' voor 2,4 miljoen fans optreden gedurende 51 shows in Europa en Noord- en Zuid-Amerika. Daarnaast brachten ze ook nog eens een succesvolle jubileum editie uit van 'The Joshua Tree' vanwege haar 30-jarig bestaan. Hun nieuwe album – hun 14e - is het tweede deel in het tweeluik, het eerste album 'Songs of Innocence' kwam in 2014 uit en de twee albumtitels refereren naar het gedicht 'Songs of Innocence and Experience' van de Engelse dichter William Blake.
DELUXE CD TRACKLISTING
4 additional tracks
1. Love Is All We Have Left
2. Lights of Home
3. You're The Best Thing About Me
4. Get out of Your Own Way
5. American Soul
6. Summer of love
7. Red Flag Day
8. The Showman (Little More Better)
9. The Little Things That Give You Away
10. Landlady
11. The Blackout
12. Love Is Bigger Than Anything in Its Way
13. 13 (There is a Light)
14. Ordinary Love (Extraordinary Mix)
15. Book Of Your Heart
16. Lights in Front of Me (String Arrangement)
17. You're The Best Thing About Me (U2 vs Kygo)
GATEFOLD 2XVINYL
3 additional tracks
1. Love Is All We Have Left
2. Lights of Home
3. You're The Best Thing About Me
4. Get out of Your Own Way
5. American Soul
6. Summer of love
7. Red Flag Day
8. The Showman (Little More Better)
9. The Little Things That Give You Away
10. Landlady
11. The Blackout
12. Love Is Bigger Than Anything in Its Way
13. 13 (There is a Light)
14. Ordinary Love (Extraordinary Mix)
15. Book Of Your Heart
16. Lights in Front of Me (String Arrangement)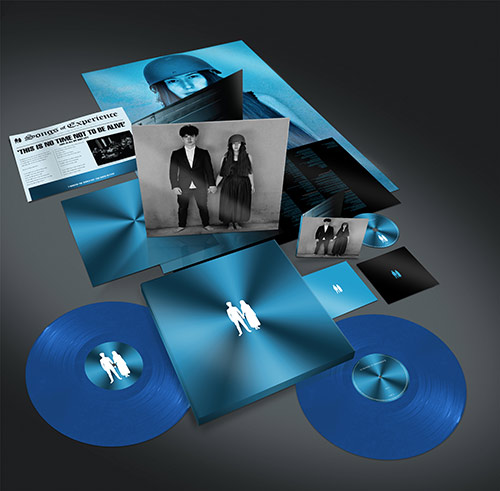 | | |
| --- | --- |
| Recensent | : Redactie |
| Datum | : 11-01-2017 |
| verschenen in Platomania | : 343 |
| Waardering | : 8.0 |
CD/DVD gratis verzending vanaf € 25,-
Vinyl gratis verzending vanaf € 50,-
Geen verzendkosten: